About Us
Captain : Raymond Nix aka: Crazy Ray
USCG Certified Master 100 Ton License with Offshore endorsement
Captain Crazy Ray was born and raised right here in Alaska. He has a true passion for the outdoors and enjoys year round activities such as fishing, hunting, trapping, snow machining, and Snowboarding.
He is a family man and shares three children with his wife and first mate Brenda and they reside in their home in the Matanuska Valley.
He formerly worked in the oilfields of Alaska as a driller and then moved his professional career into the safety management field. This is a great added benefit to our clients as safety is a top priority when traveling the vast distances we do to target trophy Alaskan fish.
His experience is quite extensive in the Alaskan outdoors and he has been fishing the offshore waters of Alaska since the age of five.
At a very young age he decided that owning and operating a charter fishing service would be a dream come true and in 2012 this dream became a reality.
Prince William Sound offers an experience that is truly once in a lifetime and Captain Crazy Rays true passion is assisting his clients in receiving an adventure that they will never forget.
Admin & First Mate : Brenda Nix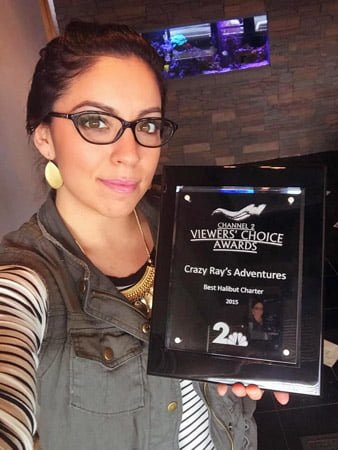 Brenda was born in San Diego, California, though she has been living in Alaska for the past 20 years in the Anchorage area.
Anchorage is the city where she met her captain at the age of 11, while he was living in her neighborhood and attending the same schools.
Brenda has been a certified medical assistant for the past 10 years and her favorite outdoor activity is none other than fishing.
Some have said she is even more passionate about fishing than Captain Crazy Ray.
She has a true love for the outdoors though and she enjoys hunting,trapping, and snow machining.
Brenda brings that special touch to Crazy Rays and she is always up for a good chat about the current fishing report while booking a charter.
Captain: Manny Billegas
USCG Certified 100 Ton Master License with Offshore endorsement
Manny joined the Crazy Ray crew after multiple years fishing in the charter industry in Kona, Hawaii and later in Southeast Alaska. Manny will be operating the original vessel this season the "Crazy Ray".

Captain Jon Black
USCG OUPV License with Offshore Endorsement.
Captain Jon has joined the Crazy Rays Adventures team this season after a long career as a Captain operating out of the Florida coast.  He doesn't do boring! In fact he holds the title to catching the world record Goliath Grouper out of a Kayak.
Jon is a valuable asset to Crazy Rays and he will be operating the ICRAZY II this summer.

DeckHand : Cornfed Joey
Joey was born and raised in Toccoa, Georgia and moved to Alaska in 2012.
He comes from a great lineage of Alaskan fisherman though as his parents and grandparents spent several years of their lives in South Central Alaska.
Joey works in the oilfields of Alaska as a roughneck and he will be setting his sites on this career this winter. In the 2012 season Joey developed into a star deckhand and our clients always had excellent things to say about the service they received from him.
He is a valuable asset to Crazy Rays Adventures and he will be back onboard with us.
Deckhand Noah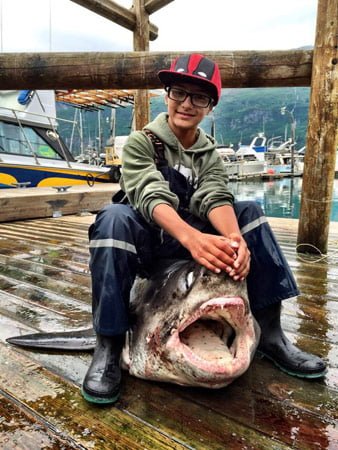 Deckhand Noah will be joining us again this season. He has been working on fine tuning his deckhand capabilities all winter and is now ready to step up to the role.
Noah brings with him great experience in boating and fishing and has been on the water since the age of 3.
He is knowledgable of Prince William Sound and all forms of saltwater fishing.
Noah enjoys spending his free time doing none other than fishing.
In fact if you would like to know where the hot spots are in Whittier for fishing he can assist you.
He even knows the coordinates for the "Honey Hole" in the Whittier Harbor.
Deckhand Estevan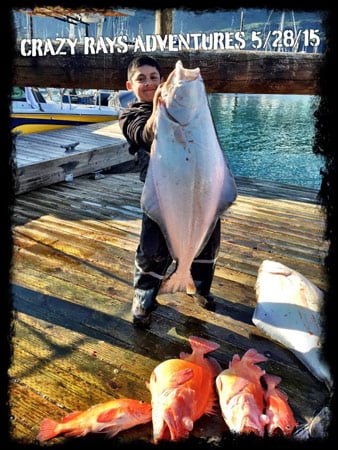 Estevan will be joining us again this year as a junior deckhand.
He has been on the saltwater fishing in prince William Sound since the age of 5.
He proved to be a valuable asset to Crazy Rays last year and his knowledge of fishing and boating grows with each season.
Estevan enjoys fishing in Whittier in his spare time with his brother and he as well knows where the hot spots are.
On the boat he provides great customer service to our clients and he makes sure those hooks stay full.
Gift Shop Attendant/Boat Detail Natalie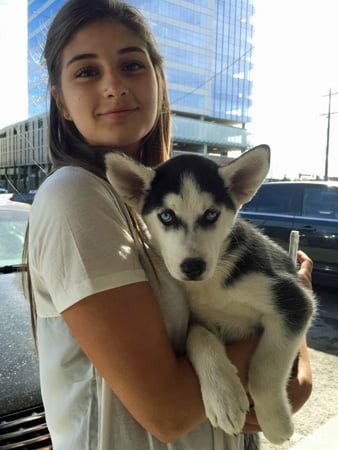 Natalie has been with Crazy Rays Adventures now for 4 seasons and she will be returning again this year.
Natalie will be hosting our gift shop this summer selling all kinds of Crazy Rays swag and assorted gifts related to Whittier.
She also doubles as our professional boat detailer and she does an excellent job keeping our vessels smelling fresh and clean.
In her free time she also enjoys hiking around Whittier and picking berries.
She has great knowledge of where everything is at in Whittier as well so if you want to know the inside scoop on fun things to do in town swing by the shop and have a chat.