Alaska Halibut Fishing Charters in Whittier Alaska
Salmon & Rockfish Charters
WHY FISH WHITTIER?
Approximately 1 hr drive south of Anchorage, Alaska, Whittier is the closest Port for Alaska Halibut fishing charters. Prince William Sound and the outer Gulf waters are abundant with many species of fish to include giant Pacific Halibut, all 5 species of Salmon, several species of Rockfish, Lingcod, and Pacific cod. All of our charters are multi-species which means every day we target a variety of fish.
Whittier is also home to a huge variety of marine mammals such as Humpback, Minke, Fin, and Killer Whales. The town is located in the western corner of Prince William Sound that is second to none for breathtaking views and abundant Glaciers. Our waters are typically calmer than other Ports as well because we have the option to fish inside protected area's meaning less cancellations for weather and less chance for sea sickness.
Daily Halibut Combo Fishing

Fishing & Lodging Packages

Custom Charters

Top Quality Rods and Reels

Fish Cleaning Included

USCG Licensed, Insured Captains

Covered Heated Cabins

Private Marine Toilets on Boats
Alaska Halibut, Salmon, & Rockfish Fishing With Crazy Rays Adventures
Get away for a Rockin' Alaska halibut fishing experience with Crazy Rays Adventures in Whittier, Alaska. Featuring world class saltwater fishing trips in Alaska's world famous Prince William Sound. Fishing with Crazy Rays Adventures truly is an Alaska adventure of a life time.
They will take you deep into the pristine waters of Prince William Sound known for spectacular beauty and world class Alaska halibut fishing.
The trip begins from the small boat harbor in Whittier, Alaska and within minutes of leaving passage canal, you will see magnificent glaciers, whales, abundant marine wildlife, and be smack dab in the middle of some of the best fishing anywhere in the world.
A True Multi-Species Charter
All of our fishing charters are true multi-species charters because we dedicate the time to travel to different areas which hold specific types of fish.  The day begins early in the morning and we typically travel a couple of hours to get to the fishing grounds. Once there, we will begin targeting specific fish based on the tide and weather conditions.
You can catch multiple species on our fishing charters including halibut, rock fish, ling cod, pacific cod and various kinds of North Pacific salmon depending on the season. Because so many options are available, your chances of bringing home fish are greatly increased. Often times our clients bring home a nice mixed bag of different kinds of fish.
Enjoy Enclosed Heated Cabins
Prince William Sound is known for protected waterways surrounded by numerous islands and bays.
You will ride to the Halibut fishing grounds in comfort in our custom built vessels featuring fully enclosed heated cabins, private marine toilets, and state of the art navigational electronics.
Our captains hold USCG 100 Ton Masters Licenses with offshore endorsements and they are CPR First Aid trained and insured. Safety is a top priority on all of our vessels which are USCG compliant for our OUPV six pack rating.
We Use The Best Quality Gear
We are are proudly sponsored by Okuma Fishing USA and we use their highest quality rods and reels on our Alaska halibut fishing charters. The reels feature a 2 speed transmission that allows our clients to virtually shift gears after the fish is hooked making it much easier and enjoyable to fight the fish. Our clients call it the "Easy Button".
We have specific rods and reels for the various species of fish we are targeting. We don't expect you to use the same set up for salmon that you would use for an Alaska halibut fishing charter.
Abundant Wildlife in Prince William Sound
The Sound is home to numerous species of marine mammals such as Stellar Sea Lions, Humpback, Minke and Killer whales, Sea Otters, Harbor Seals, and porpoises, just to name a few. The Sound also boasts the largest pink salmon run in the world and is known to have some of the richest coastlines in the United States.
At Crazy Rays we specialize in creating memories for our clients that will last a lifetime. Join us with your family and friends for a day on the water that will have you bragging for years to come.
Fishing & Lodging Packages at Port Ashton Lodge
Multi-Day Lodging & Fishing
When asked, our clients rave about the added value of selecting our multi-day lodging and fishing packages. This added value is seen in extended fishing time, relaxation, and a true Alaska Experience on a remote island in Prince William Sound.
On a multi-day charter our clients maximize their fishing time by eliminating up to 6 hours of travel time off of the fishing trip because of the location of the lodge. That means 6 more hours with lines in the water catching fish. This also allows the captain to spend more time targeting trophy sized fish as well.
Beautiful Cabins & Amenities
After a long day of Alaska halibut fishing, what could be better than enjoying a fine meal and then taking a dip in Port Ashton's one of a kind Saltwater hot tub? Don't forget your swimming apparel. Rest those aching halibut fishing muscles that have been dragging big halibut in all day and just relax enjoying the sunset along the beachfront in beautiful Chenega Bay.
Once again with added time to your trip you can capitalize on a quality experience and not have to rush through the day. If you choose we will throttle back and enjoy the scenic parts of the trip, allowing for breath taking photo's of whales, sea lions, porpoises,sea otters, and several other marine mammals.
There are multiple cabin options to choose from and some come furnished with private bathrooms, showers, and comfortable beds to facilitate up to 6 clients. You can choose to either have your meals fully catered or do it yourself.
If you choose to go the do it yourself route, Port Ashton Lodge's cabins have kitchens and BBQ grills in them for cooking or a private cookhouse is available for certain cabins as well.
Sponsors & Awards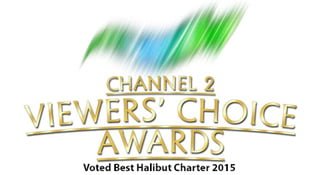 Alaska Halibut Fishing Charters at it's Best!
Alaska Halibut charters are one of the funnest things to do while visiting Whittier. Many times our clients travel thousands of miles to get that once in a lifetime opportunity to go fishing for these phenomenal fish.
Imagine having the chance at sinking a hook into a fish several times your size, and then battling the beast all the way to the boat. It can be the ride of your life. It really makes for heart pumping action that will get your adrenaline flowing, as these massive fish fight to the bitter end.
Although catching monster fish doesn't happen everyday, the thrill of the chase brings people back for more every year. We fish for Alaska Halibut on the bottom using big baits and heavy hitting gear fully capable of landing these brutes.
At times we also use jigs to target them as well. No matter the technique, Alaska halibut fishing charters are a must for anyone visiting the Last Frontier.
Halibut fishing can be a great experience for the entire family as well. We often have entire family groups on the boat to join in on the fun. We enjoy helping novice fishermen and the Pro's alike.
If you would like to get in on a piece of the fun, please give us a call and we will set you up on one of our Alaska halibut fishing charters with Crazy Ray's Adventures.The best halibut fishing in Alaska!